B8M1 - block of unguided rockets
Purpose: for use with aircraft and helicopters, rockets C-8 of all modifications.
The unit is designed for loading, transporting and launching from aircraft the 20 unguided missiles (NAR) caliber 80 mm of various modifications. B8M1 unit is hung on racks of III group of aircraft MiG-27, MiG-29, Su-17, Su-24, Su-25, Su-27, Su-30, Yak-14.

The unit provides under FCS aircraft commands the launch of rockets one by one or by series; hanging full and unfilled block on the holder of the aircraft; 100 launches by complete set with one repair during the warranty life of 10 years. Unit can operate at ambient temperatures from -60 °C to + 60 °C, the kinetic heating, when exposed to sea mist, dust, frost, dew, solar radiation, in icing conditions, under conditions of reduced atmospheric pressure.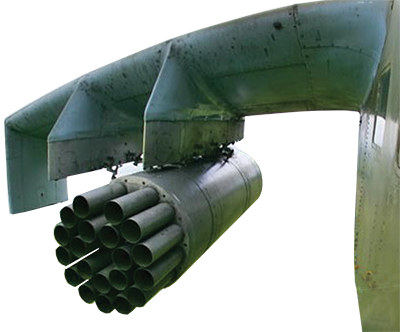 BB8V20-A - block for unguided rockets C-8

Purpose: application with airplanes and helicopters, rockets C-8 of all modifications.
B8V20-A - suspended unit with 20 tubes that serve as guides for the rockets. The unit has a cylindrical aluminum case without fairing, loaded with unguided rockets S-8.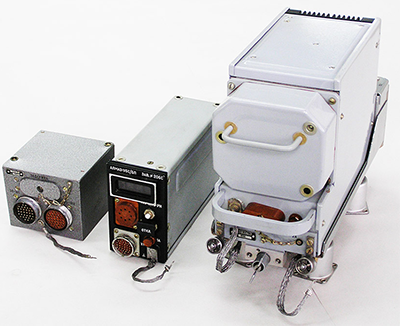 Airborne emergency voice informant "Almaz-UBS"

"Almaz-UBS" is airborne emergency voice informant with 110 commands.

Purpose: to provide emergency warning and standard voice messages for the crew members during the flight.
Recording of voice announcements and the item checking in ground conditions is carried out by means of "Almaz-UN" (ground recording device). "Almaz-UBS" is airborne equipment of aircrafts and helicopters.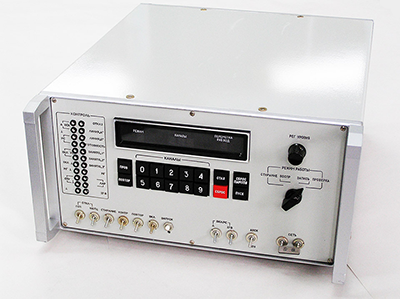 Ground recorder «Almaz-UN»

Purpose: recording and playback of short messages (instructions) on the ground.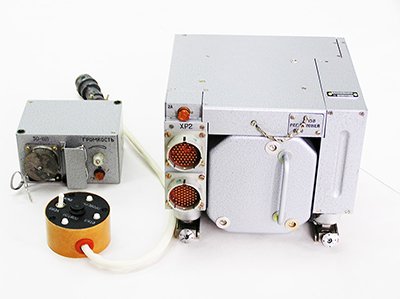 Airborne equipment of voice messages "Almaz-UP"

Purpose: a voice announcement of the crew of the aircraft and the operator of the ground control center (via the aircraft radio station) about emergencies and hazardous conditions during the flight, to recreate the standard commands from signals from the end devices.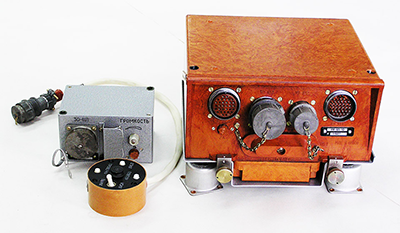 Airborne equipment of voice messages

Purpose: a voice announcement of the crew of the aircraft and the operator of the ground control center (via the aircraft radio station) about emergencies and hazardous conditions during the flight, to recreate the standard commands from signals from the end devices.

Technical documentation (ru)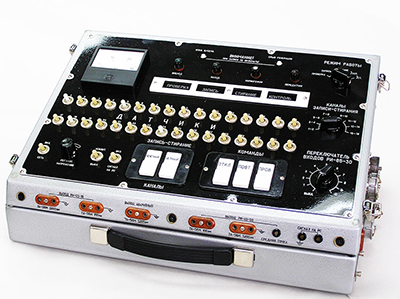 Ground recorder "RI-65N"

Purpose: recording and playback of short messages (instructions) on the ground.

Technical documentation (ru)